1 tag
So Long, WhyList!
Things change. Many things keep a blog alive. Motivation, creativity, multiple staff members, and of course the most important is fan support. Unfortunately, this blog has been running on empty on all of these necessities, so to speak. Don't get me wrong, "The Why? List"  had a good run. It was fun writing for it these past few months, and I enjoyed all of the support that I...
9 tags
Getting Up 3-5 Minutes Before Your Alarm Goes Off
*Uuunnggh* Huh? What? I don't hear my alarm.. Sweet! I get to go back to sleep! What time is it? FFFFFFUUUUUUUUUUUU-
6 tags
"Don't fucking talk to me, don't fucking touch me, don't..."
– You with a Sick Stomach
7 tags
Stop Ignoring People's Messages
Go ahead, ignore this message. From my point of view this seems to be a growing problem, with websites like Facebook and online dating services being the worst offenders. I've already briefly talked about this subject in another post. But no one seems to want to bring it up so I guess I'm going to have to. This is one of the rudest things to do to someone when you have no rhyme or...
14 tags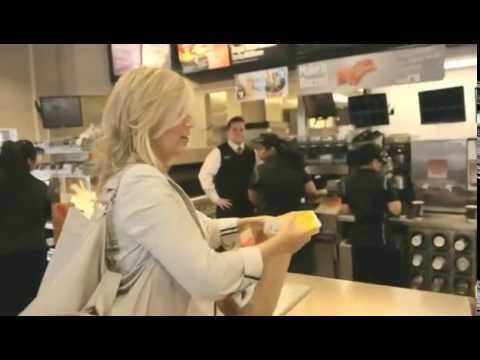 10 tags
Fla·Vor·Ice
The best part about this post is that I was eating a Fla·Vor·Ice while writing this, because it almost peaked at about 100°F today. Nothing says summer like a box of 100 skinny sleeves of artificially flavored liquid. When I was a kid that shit would be cleaned out in a few days, but now a whole box lasts me almost 2 months. These things have also been known as Otter Pops, but it'll always...
14 tags
Coming Home to an Air Conditioner on a Hot Summer...
I think this one is also pretty self-explanatory. It's the best part of the summer! Coming home to one of these after a hot day at work or school makes your long, arduous journey seem well worth the effort. Make your friends jealous and make a useless status update depicting you sitting in front of an air conditioner! #airconditioner #hatersgonnahate
11 tags
Candy Sizes
Yeah…and…? What's so FUN about this size? Alas, no fun came out when I opened the wrapper. If I wanted a party in my mouth I would just eat a bag of Pop Rocks. In fact, I'd have a lot more FUN eating a KING SIZE of something like a bag of M & M's. … What the fuck.
7 tags
13 tags
Friday Night Not-So-Nostalgia: Zeebo the Clown
If you haven't already shit your pants, then keep reading. Initially I was going to do a FNN post about the Are You Afraid of the Dark? series, but then I realized that for the most part the only episode everyone remembers is The Tale of Laughing in the Dark. You know, the one with Zeebo the Clown in it. That scary motherfucker who gave every Nickelodeon kid nightmares? Seriously man,...
8 tags
Reader Submission: "Sorry, I have to do laundry...
Today's reader submission comes from the mind of Chris of LOLadelphia!: _________________________________________________________ We've all been there. Bored and looking for something to do, you start sending out text messages to people hoping to find someone who wants to go out to eat, catch a movie, hang out, whatever. Suddenly, you get a reply from one of your friends that says,...
9 tags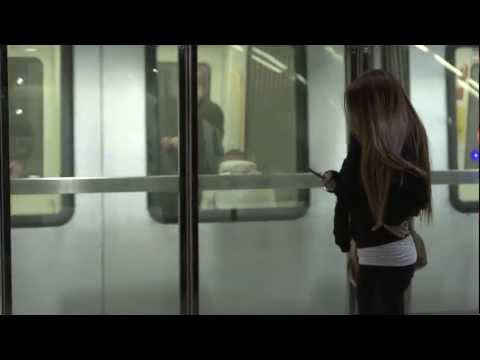 14 tags
The Art of Holding It In
Never does one have so much focus and determination in their life than when they are are holding it in. When you gotta go, nothing else matters, and nothing gets in your way. Your adrenaline is pumping. Your eyes are bulging. Beads of sweat run down your neck which just makes matters worse. Every one your senses is on edge; colors look brighter, noises seem louder, things smell worse… ...
8 tags
That Friend Who Doesn't Text You Back When It's...
Almost everybody has that one friend that won't text them back in a timely manner. And if you don't then it's probably you. What gives? It's not that difficult to text someone back (unless you got caught up in an emergency of course). It takes 45-60 seconds, if that. Maybe a little less than 2 minutes if it's a long message. Don't think that it's...
13 tags
Friday Night Nostalgia: The Gate
This has to be one of my favorite horror movies, and I remember the first time I watched it was when I was kid and I just randomly happened to catch it on TV. I think it was about 20 or 30 minutes in, but man it was just so damn awesome. Perhaps you might have seen this gem too. Take a look at the trailer on YouTube and see if any scenes look familiar. So, yeah, The Gate. I guess I can start...
8 tags
5 tags
The Sneeze That Never Was
Why the hell is it so frustrating when we're about to sneeze then don't? You'd think the opposite would be true but it isn't! Instead that fucking sneeze finds other ways to come out and make you miserable. It tears up your eyes, puts an air bubble in your sinus cavity and makes you feel even more like shit. To me, a sneeze is totally worth it in the end.
10 tags
Friday Night Nostalgia: Michael Jackson's...
Nobody fucks with Michael Jackson in the world of Moonwalker. Just looking at the movie poster lets you know he's going to wreck your shit with a gigantic rainbow beam and a spaceship. Those soldiers in the background have no idea what they're up against. This movie has always been nostalgic to me and personally, after watching it again on Blu-ray (and despite a scene near the end...
8 tags
That Random Cut With No Apparent Cause
Have you ever found a random cut or scab on your arm, wrist, leg or wherever else that has no rhyme or reason being there? Looks like the gorilla pictured above just found one and he sure as hell can't figure that shit out. At first you're a little concerned, but then you realize that it makes you feel like a total badass. You immediately begin thinking of the awesome thing that you...
8 tags
Time for a break...
The Why? List will be taking a break for about 2 weeks. I have to catch up a little bit on other things first. Then I'll be able to think of some new post ideas. However, reader submissions will still be accepted. So if you have a little thing in life you want to post about, send it in!
5 tags
That Moment When You Realize You Forgot Something
Whether it's a vacation, a trip to a friend's house, or even going to work, I feel this one is pretty self-explanatory.
8 tags
Toast Popping Out of The Toaster
Horror movies? No problem. Gory movies? Easy. Someone sneaking up on me? Child's play. Fireworks? They look amazing. Explosions? Neat. Toast popping out of the toaster? FUCK. EVERY DAMN TIME.
8 tags
Friday Night Nostalgia: The Wonder of Hotels
Remember how great staying in a hotel as a kid was? It was one of the best parts of the vacation! It was so different, with its complimentary towels, soaps, and ice box. Beds were magically remade when you came back, along with a cleaner room. There was a swimming pool! There were vending machines! There was complimentary breakfast! Look at all of those fucking locks on the door! Holy shit, this...
10 tags
The Fan Voice
Nothing like sounding like a bad-ass robot on the hottest days of the year. Or Black Sabbath. Or Darth Vader. Or an annoying little shit.
14 tags
Ads, Ads, Everywhere
The other day I went to watch a video in Internet Explorer. Before it started playing I was forced to watch an ad. This actually kind of humbled me because I wonder how I ever got by without AdBlock in Firefox getting rid of all that shit. In this day and age, we are completely over-saturated with ads. The market is so fucking crowded that as the years go by, marketing geniuses keep finding new...
28 tags
Friday Night Nostalgia: Your High School Album
I'm not sure how many of you can relate to this one, but it seems that when I ask most people which music album was the theme of their high school years, they always seem to have a good answer. Anything from Blink-182 to Linkin Park to The Offspring to Blur to Semisonic to Matchbox 20 to Oasis to Limp Bizkit to Radiohead to Ben Folds Five to 311 to Sublime to Stone Temple Pilots to...
8 tags
The Car Radio Surprise
Don't you love blaring one of your favorite songs in the car when it comes on the radio? Hell yeah! You've earned it. In fact, it's so good, you decide to finish listening to it when you pull up to your destination. After all, you don't hear it on the radio that often. Damn that song was good. Oh well, time to go. Then a few hours pass, you come back, start the...
9 tags
The First Day of Work/School After Daylight...
Before: OH MY GOD THE SUN IS OUT!!! After: Ugh. Time for a nap.
7 tags
Friday Night Nostalgia: The Prize in the Cereal...
Remember when you saw that cereal commercial on TV, where it mentioned the FREE PRIZE that came with every box? Remember how badly you begged your mom or dad for it the next time you went shopping? Remember how much you hoped that they would come back with it? Shit man, life was stressful as hell as a kid. But anyway, it seems like everyone can always recall some of their favorites ones when...
11 tags
The Itch You Can't Scratch in Public
Very few annoyances can rival the magnitude of frustration of the Itch You Can't Scratch in Public. And it's not like you can ignore it, either. The itch just grows on you like some kind of freak fungus and gets worse as time progresses. But, don't worry, I'm here to help with a few of my personal tips! This is all assuming that you don't have a restroom nearby to...
8 tags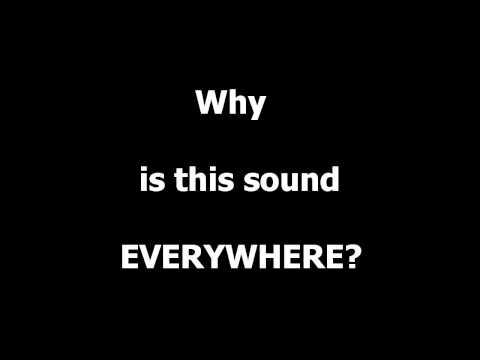 10 tags
Friday Night Nostalgia: The Weekend Rental
Oh how gratifying it was to come home from school on a Friday to pick up a brand new (or an old favorite) video game or movie rental for the weekend from your local video store. As soon as you walk in, you are greeted by that familiar video store smell of plastic and stale popcorn. And so much fucking candy! Shelves brimming with shit to rot your teeth! Of course, many times the rental itself...
7 tags
People Watching
People Watching is awesome. It can definitely be a gratifying pastime if you know what to look for. If anyone has read a book on body language, or even has just a little bit of knowledge on the subject, you know what I'm talking about. You'll even get a power trip going if you're People Watching from a high balcony: "MY…KINGDOM." …or it could even feel...
10 tags
Crushing the Cans/Bottles in the Parking Lot with...
*POK!* If you heard that sound in the parking lot, chances are that you just obliterated an abandoned drink on the road. Nothin' like finding random cans or drinks in the parking lot and smushing the crap out of them with your car. It can even turn into a game if you have a passenger too! You: "Betcha a dollar that one's full." Passenger: "You're...
11 tags
Friday Night Nostalgia: Scary Stories to Tell in...
These books were hard to get. I remember them always being checked out at my school's library when I was a kid. And for good reason! I don't think these books would have been as popular if it wasn't for those frightening black-and-white illustrations that went along with every story. It was enough to give some kids nightmares, but the rest of us thought they were cool as shit....
8 tags
Falling Asleep to a Heavy Rainstorm/Thunderstorm
One of the things that makes me the most thankful to having a roof over my head is falling asleep to a rainstorm, especially heavy ones (and even more bonus points if it's a thunderstorm). The soothing sound of the rain pattering against the house just helps me sleep better. Craving the sound right now? You're in luck! Because there are plenty of YouTube links of ambient...
7 tags
Getting the Last of Something
The last copy of the DVD on the shelf. The last beer. The last slice of pizza. Ask anyone and chances are they have a story about their little moment of triumph when they took the Last of Something. The best stories are always the ones where they had to fend someone off to get it. At that point in time when they got the Last of Something, getting the Holy Grail would have been easier. Then...
9 tags
Friday Night Nostalgia: No Homework For the...
Remember how satisfying it was to come home from school on Friday with NO homework? This was especially fulfilling when the weather was warm since you could have those long summer nights outside playing stuff like kickball, manhunt, and laser tag with the neighborhood kids. But then Sunday night came. The sun was setting and 9:00pm was only a few hours away. Damn. But, at least you were going to...
11 tags
The Smell of a Brand New Video Game/DVD/Blu-ray
Ah yes, the fresh scent of glossy paper and manufactured plastic. That's right: it's New Game Smell (and in some cases New Movie Smell). It's definitely one of my most favorite smells ever, ranking right up there with scents like the faint scent of gasoline and freshly baked cake. New Game Smell is the nice little reward after the fierce battle with the shrink wrap and security...
12 tags
The Sound of a Train Horn in the Distance
I don't know about you, but for me there is something undeniably comforting about hearing a train horn off in the distance. This is especially the case during the nighttime and sometimes it'll actually help me fall asleep. I used to go on vacation to upstate New York about every year when I was younger and since it was in the quiet country, chances are I would hear one of these about...
13 tags
The Flavors of Protein Shakes/Bars
Still trying to fulfill your New Year's resolution weight loss? Or maybe you wanted to get in shape for your Valentine? Why not do yourself a favor grab a FROSTY CHOCOLATE shake or a QUADRUPLE LAYER CARAMEL NUT CHOCOLATE bar next time? Granted not all companies practice this marketing strategy, but I think it's great when I see them trying to mask the shitty flavors of their...
Lazy Sunday: Reblog - The Orange Juice Ads in...
Definitely not a reason to get up in the morning… loladelphia: It's annoying when an advertisement is displayed in such an open and well-traveled site such as Philadelphia's Suburban Station, and it's obvious that the advertisement was developed by someone who has clearly only visited Philadelphia maybe twice in their existence, because it plays to tired stereotypes of what...
22 tags
Friday Night Nostalgia: The Regal Cinemas Roller...
Nothing gets you more pumped for a movie than the Regal Cinemas Roller Coaster ride. Even if you're seeing a shitty movie, this intro somehow makes it all worthwhile. I remember in the mid to late 90's when this used to play all the time. I was only able to find one copy of this version on YouTube. Check it out. Ah yes, life was good. But then…what the hell? They stopped...
10 tags
The Sticky Crap On DVD Cases
There's a 99% probability that you have encountered this problem. You buy a DVD, Blu-ray, or video game. You take it home. Before you open it, you take off the stickers. And you lose. Because now you have Sticky Crap all over the case. Trying to scratch it off? Wrong! You just screwed up the case even more with your own scratching marks. Peeling off the last remnant of sticker? Wrong...
24 tags
The Soccer Mom Wave
"Debby! Deb! Over here! I've got seats!" If you've been to any little league baseball game, peewee football game, or any other kids' sports games, chances are you've seen this at least once. The Soccer Mom Wave. I find it kind of hard to describe this one because I feel it's pretty self-explanatory. Sometimes it's not even limited to Soccer Moms...
19 tags
Friday Night Nostalgia: "The Floor is...
A long time ago when I was but a young lad I thought I was was the only one that played "Don't Touch the Lava." I thought "I must be one awesome weird kid." Years later with the invention of the internet, it turns out I was wrong (on the former). Now there's Facebook groups, internet memes, t-shirts, and YouTube videos all dedicated to this childhood game....
14 tags
The Crap In Your Keyboard
I'd like to take a moment out of your day. Just follow these steps: 1. Pick up your keyboard. 2. Hold it upside-down. 3. Shake it thoroughly for about 5-10 seconds. 4. Look at your desk. Surprised? I'm not. You just shook out about anywhere from 3 months to 1 year of shit that accumulated in your keyboard. Oh! So that's where that needle went. And look! You found that...
17 tags
The Atmosphere of Sick Days
I've always remembered how strange sick days were. No doubt they were awesome even though you felt like shit, but everything seems a little less normal. I've always noticed that sunlight in the house always looked a little different than usual. It actually seemed to look brighter than it does then when you were at school or work. Not to mention the house was empty since both of your...
17 tags
Remembering Your Experience With the Theater...
I remember when I went to see the first Lord of the Rings in theaters. Fantastic movie. But before the movie started, a large group of about a dozen middle school kids were sitting two rows ahead of me. On this particular evening they felt the need to bring their schoolyard drama to the theater. To put the noise level into perspective, just imagine a hallway in a middle school during class...